The free and open-source Microsoft Office challenger called LibreOffice is now available in the Microsoft Store for Windows 10 PCs and Tablets. What is concerning, though, is that the app's publisher does not appear to be LibreOffice's actual developer, but rather a 3rd party that also prompts you to purchase it for $2.99.
LibreOffice is a free and open source office suite developed by The Document Foundation. The LibreOffice app on the Microsoft Store, though, was quietly published by a developer account named ".net" on July 7th and allows you to install it for free or purchase it for $2.99.
The store's description implies that this money is going to the The Document Foundation developers, but may instead be going to this unknown ".net" publisher.
"Free trial is unlimited and has all the features,"  the store description reads. "Buying it supports us."
If this was not published by The Document Foundation, then this is clearly deceptive as users may purchase the program thinking that they are donating to the development of the LibreOffice application, but are in reality giving money to some unaffiliated third-party.
Is this the legit LibreOffice?
From what we could tell, the installed application does appear to be LibreOffice. As the application is open source, though, we have no idea if it was tampered with in any way.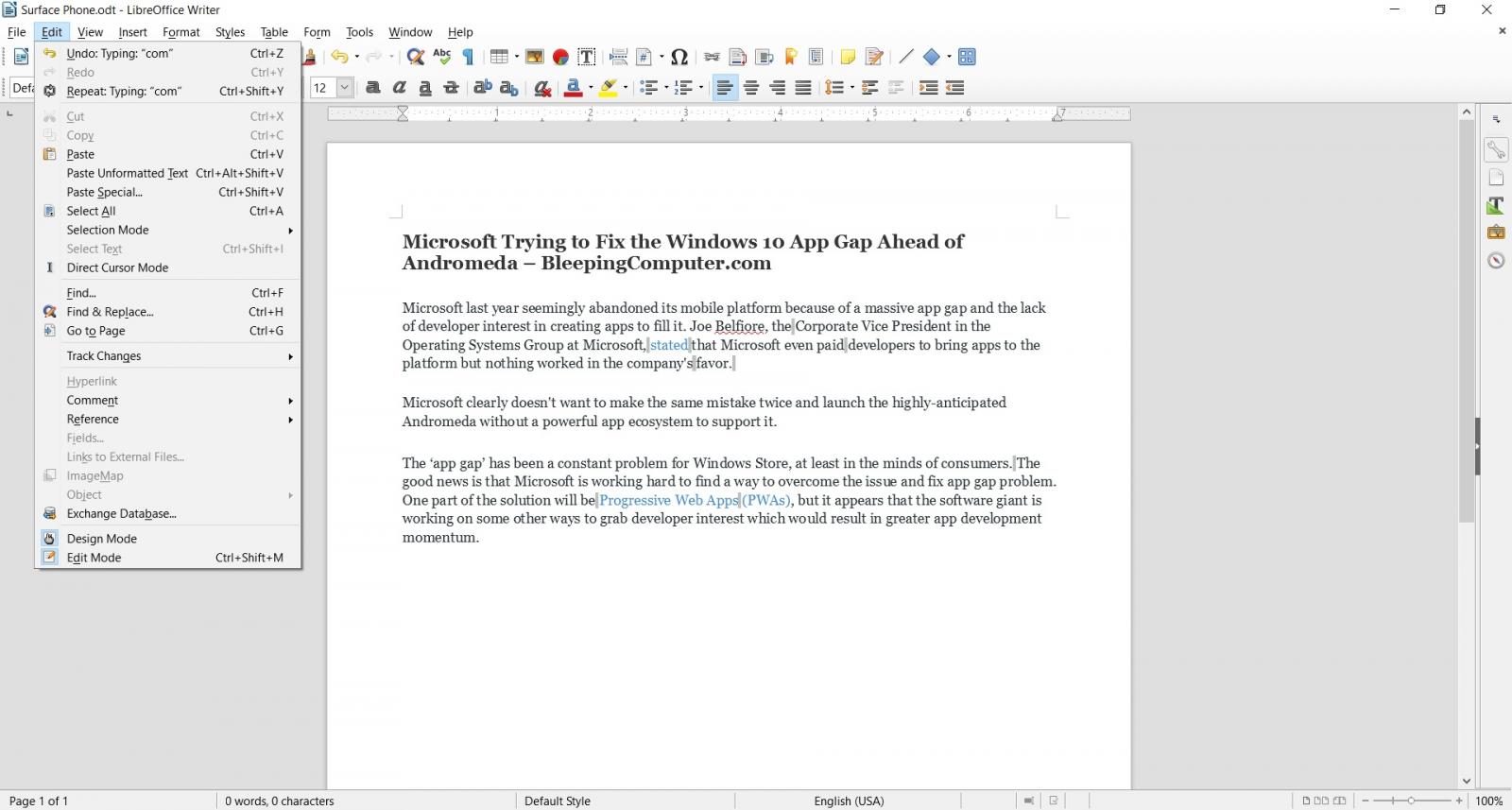 In order to convert the LibreOffice desktop application to a Microsoft Store supported UWP app, the publishers used Microsoft's Desktop Bridge. The Desktop Bridge allows developers to convert a Windows desktop application to Universal Windows platform (UWP) apps that act as a…