In a post to their forums, Flexera has announced that the Secunia Personal Software Inspector, or PSI, will no longer be available after April 20th, 2018. While this may not come as a surprise to those who have been using it for a while, it does mark the end of useful piece of software that has helped protect countless people.
Secunia Personal Software Inspector is a program that scans your computer for outdated programs and then offers a list of available updates. Originally created by Secunia, which was then purchased by Flexera in 2015, PSI has been a program that we have always recommended at BC as it offers a free and easy to use interface to making sure you do not have outdated and potentially vulnerable software installed on your computer.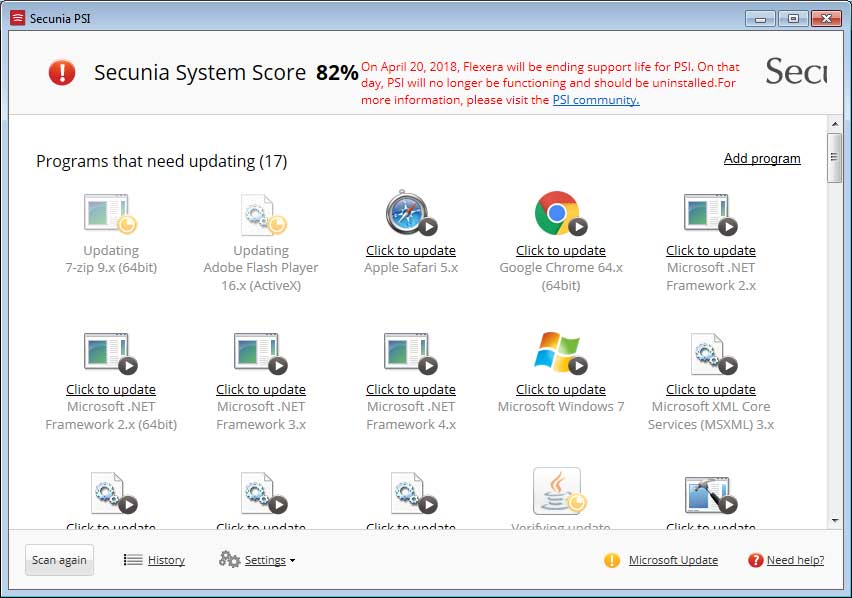 With PSI being retired, here are some alternative programs that can be used to check for and monitor your installed software for available updates. All of the below are great programs that offer similar functionality as Secunia PSI. I suggest that you try them all and pick the one that best suits your needs.
SUMo is a very popular software update monitor that can be used to scan your computer for applications that need to be updated. SUMo was able to find the greatest amount of software updates on my test machine, but it does not offer direct download and installation of updates and may be suited for more advanced users.
Below is a screenshot of what SUMo detected on my test computer.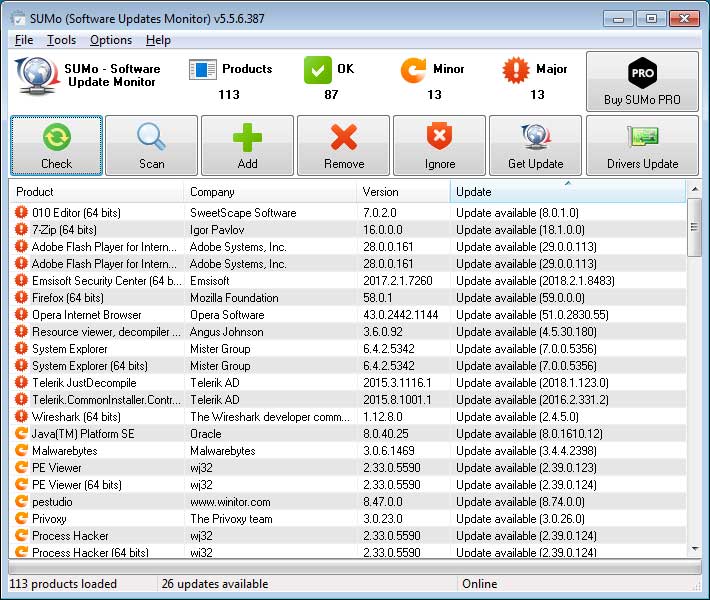 uCheck is from the creator of RogueKiller and has a…