Microsoft has launched a pilot program aimed at providing cybersecurity protection for political campaigns and election authorities.
The pilot program —named AccountGuard— was launched at the end of July, Bleeping Computer has learned, and was set in motion for the 2018 US midterm elections.
According to the pilot's website, AccountGuard "provides additional security and threat monitoring for Microsoft accounts belonging to participating US campaigns, political committees, campaign tech vendors, and their staff, who are likely to be at a higher risk in the lead up to elections."
Only political and election entities can sign up for protection
Microsoft is now running a website where participants in the 2018 US midterm elections can sign up for this increased protection.
According to the website, this service is part of Microsoft's "Election Defense Technologies" and is offered on a non-partisan basis by invitation only. Users from the following organizations are eligible to participate:
❖    US-based political campaigns
❖    US-based political committees
❖    Select campaign technology vendors
❖    Select individuals may also participate, if invited by eligible campaigns and affiliated organizations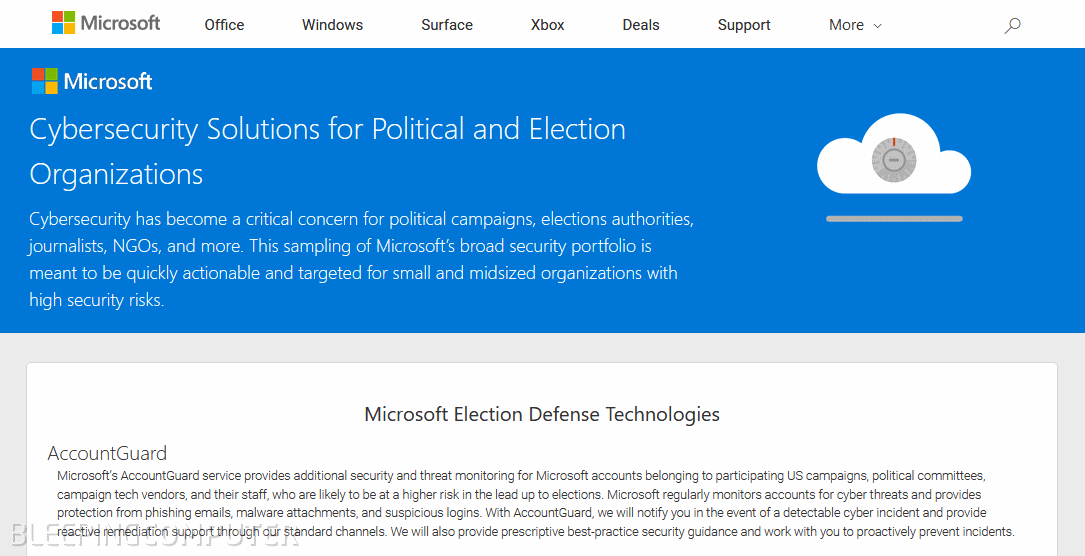 Microsoft says that users who enroll their Microsoft accounts in the AccountGuard program will receive notifications when Microsoft detects a "cyber incident" targeting their account.
The OS maker already monitors Microsoft accounts for regular threats such as phishing emails, malware attachments, and suspicious logins, as part of its regular user defenses.
With AccountGuard added to…