With each new release of Windows 10, we see more and more useful tools being ported from Linux. First, we had the Windows Subsystem for Linux, which is awesome, and now we have a built-in OpenSSH client and server, which uses version 7.5p1 of OpenSSH.
While the Windows 10 OpenSSH software is currently in Beta, it still works really well. Especially the clientas you no longer need to use a 3rd party SSH client such as Putty when you wish to connect to a SSH server.
For this article, we are going to focus on the OpenSSH Client because Windows does not need another method to gain remote access and configuring a SSH server deserves its own article. Installing the OpenSSH client is easy, but you need to know where to look and it does require a reboot. So make sure its a good time to reboot your computer before following these steps.
First, click on the Windows Start Menu () and then in the search field type option.  A search result labeled Manage optional features will be displayed, which you should click on.  This will open up the Manage optional features screen as shown below.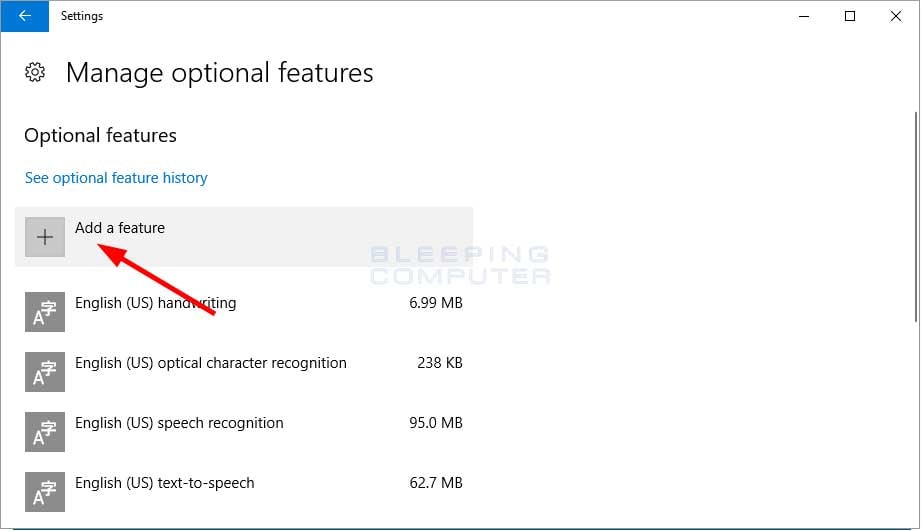 This screen shows all the currently installed optional Windows features. Now click on the Add a feature button as indicated by the red arrow above. This will open up a list of optional features that can be installed. Most of them are font packs, but if you scroll down, you will see the OpenSSH Client (Beta) and OpenSSH Server (Beta).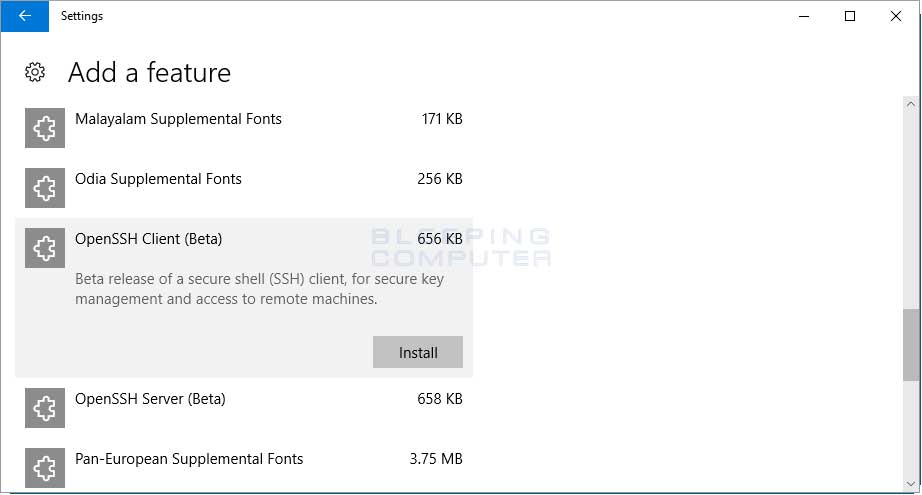 To install the SSH client, or server, simply select it and click on the Install button. Once you click on the…