Kaspersky has fixed a bug in their Kaspersky VPN app for Android that leaked the computer's configured DNS server while using a VPN connection.
For a VPN to completely anonymize a user while they are using the Internet, it needs to not only hide the IP address, but also the computer's configured DNS servers. This way when a VPN user visits a site, all associated network traffic will flow through the assigned IP address and DNS servers from the VPN provider, rather than the local computer.
According to a security researcher Dhiraj Mishra, the bug in Kaspersky's product existed in Kaspersky VPN version 1.4.0.216 and earlier. When Mishra discovered DNS leak  risk he created a report on Kaspersky's HackerOne page.
"Their was an issue in Kaspersky VPN <=v1.4.0.216 which leaks your DNS Address even after you're connected to any virtual server," Mishra told BleepingComputer via email. "I reported this vulnerability on Apr 21st (4 months ago) via H1, and a fix was pushed for same."
When using Kaspersky VPN and conducting a leak test through https://ipleak.net/, he discovered that in addition to the VPN connection's DNS servers, he was also seeing the DNS server configured on his local computer.  You can see this in the image below, where the first server was the one configured on his computer and the other three were the ones configured in the Kaspersky VPN connection.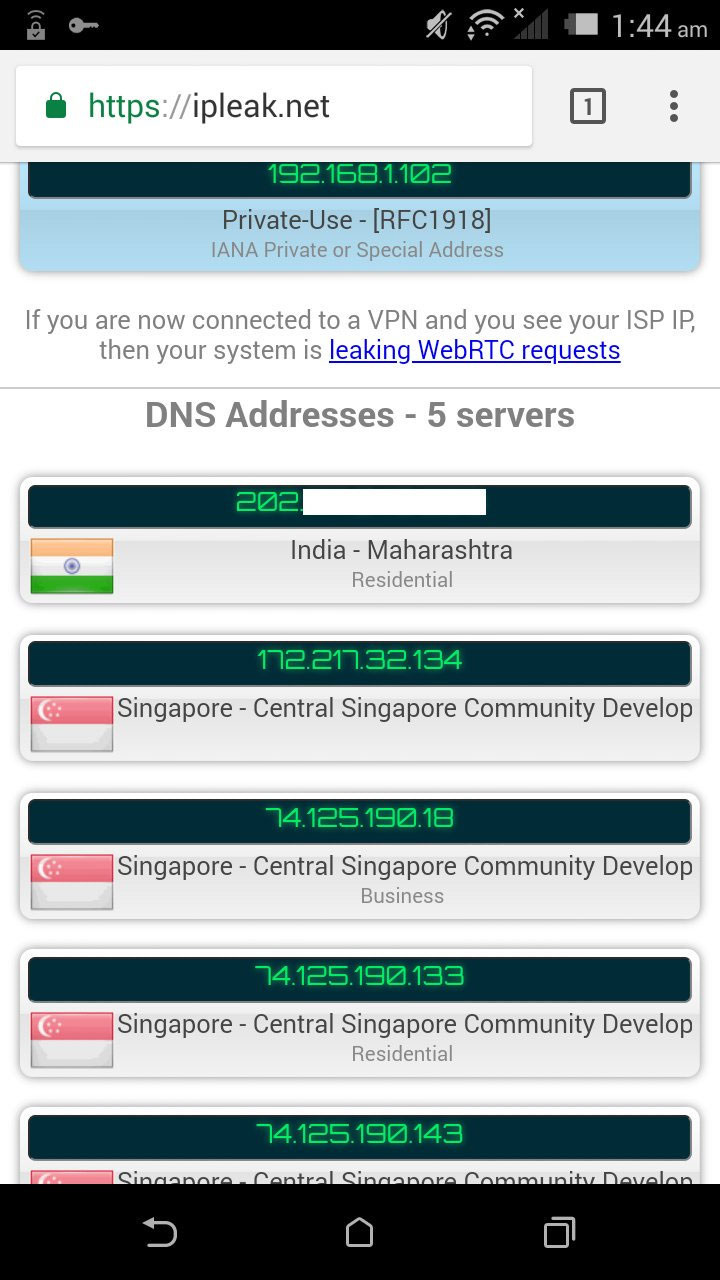 If the app was working as expected, the leak test would not have shown the DNS server configured on Mishra's computer.
Kaspersky has since fixed this issue in version 1.4.0.486,…